Full of affordable luxury, The Hilltop apartment is designed for active adults, 55 and over. The unit includes a variety of amenities and extras:
2 Beds  |  1 Baths  |  995 sq ft  |  Rent $1,741.00
check availability today!
Look for the luxury apartment of your dreams here.
Transitioned Wood Cabinets
Refrigerator with Ice Maker
Granite Counter Tops
Gas Range
Microwave
Dishwasher
Stainless Steel Sink
Washer & Dryer
Luxury Vinyl Tile
Private Balcony
Individual Gas Heating
Individual Central Air conditioning
 Pre-wired for: Cable | Telephone | Internet
Package Services
Controlled Access
Maintenance on Site
Property Manager on Site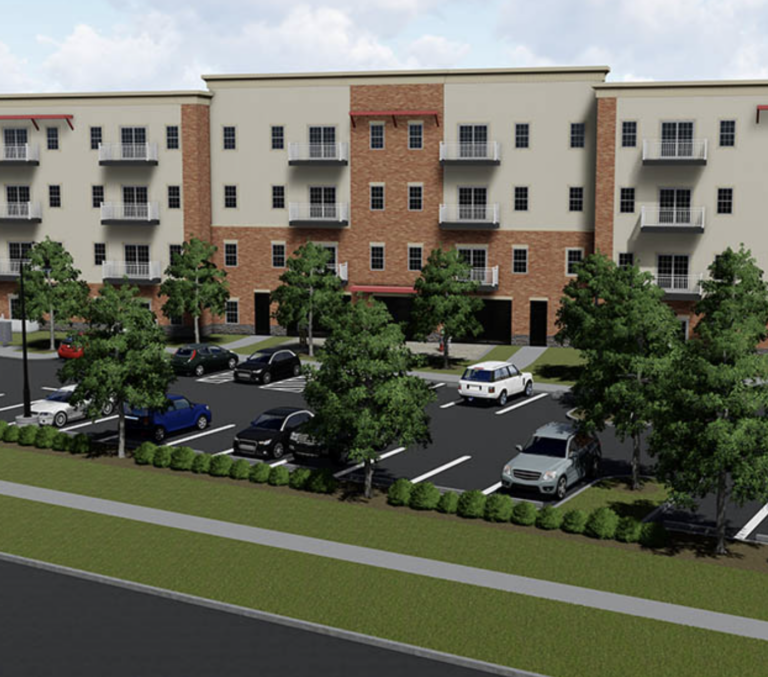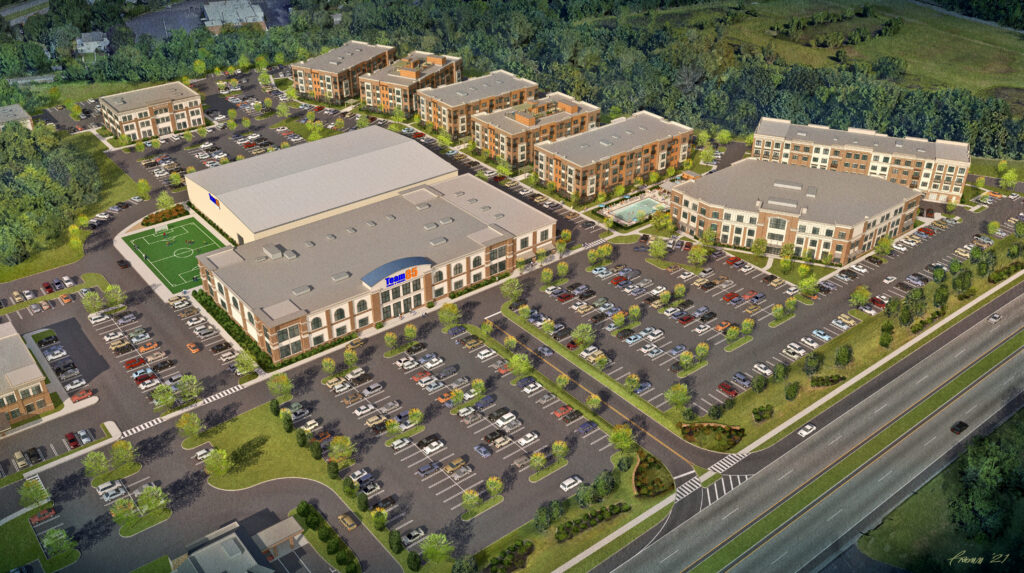 Team Campus Bordentown is expanding!
Team85 Fitness and Wellness is expanding our Team Campus. We are adding new features and amenities to our existing complex to better serve the community. Our expansion is scheduled to start in 2022.
20,000 Sq. Ft. Expansion to Team85 Building
6 New Residential Buildings
269 New Apartments/Townhomes
New Outdoor Turf Field
New Outdoor Pool
Our strategically designed fitness center boasts 120,000 sq. ft. of work out space with state-of-the-art equipment. There is a new TRX studio located on the 1st floor, our childcare center, private and comfortable lockers room and a variety cardio and cable equipment. The second floor has 3 fitness studios, boxing studio and our TLP studio for those looking to Train Like a Pro! All members, from wellness seekers to casual athlete and the advanced sports enthusiast can find amenities to enhance their fitness goals. Families will also appreciate the inviting atmosphere and our family-centered culture. In addition to the generous space we host a large indoor running track. Seven times around equals 1 mile!
Walking/Biking Trails
Gameroom
600 – 700 K Johnson Blvd N,
Bordentown, NJ 08505
155,053 SF Including: Medical, Office, & Commerical
19,187 SF Including: Retail, Office, & Commerical
Tenant Fit-Out Allowance: Subject to terms & conditions
Located in Burlington County
Easy access to NJ Turnpike, I-195, I-295, and US Rt. 130
Minutes from Hamilton Train Station
Minutes from Trenton Transit Center
ROADS + NEARBY FACILITIES
Route 130 & Crescent Drive:0.0 Miles
Route 195, Exits 5A & 5B:4.1 Miles
Route 195, Exits 3A & 3B:2.9 Miles
Route 195 for NJTP/95, Exit 6:6.0 MilesRoute 295 N/S, Exits 57 A & B:2.0 Miles
Robert Wood Johnson, Hamilton:5.6 Miles
St. Francis Medical Center, Trenton:5.9 Miles
Capital Health Reg. Medical Center, Trenton:9.3 Miles
Virtua Memorial Hospital, Mt. Holly:14.3 Miles
University Medical Center, Princeton:16.9 Miles
Capital Health Medical Center, Hopewell:16.7 Miles
St, Mary Medical Center, Langhorne, PA:18.7 Miles
Centra State Medical Center, Freehold:24.5 Miles
Robert Wood Johnson, New Brunswick:36.4 Miles